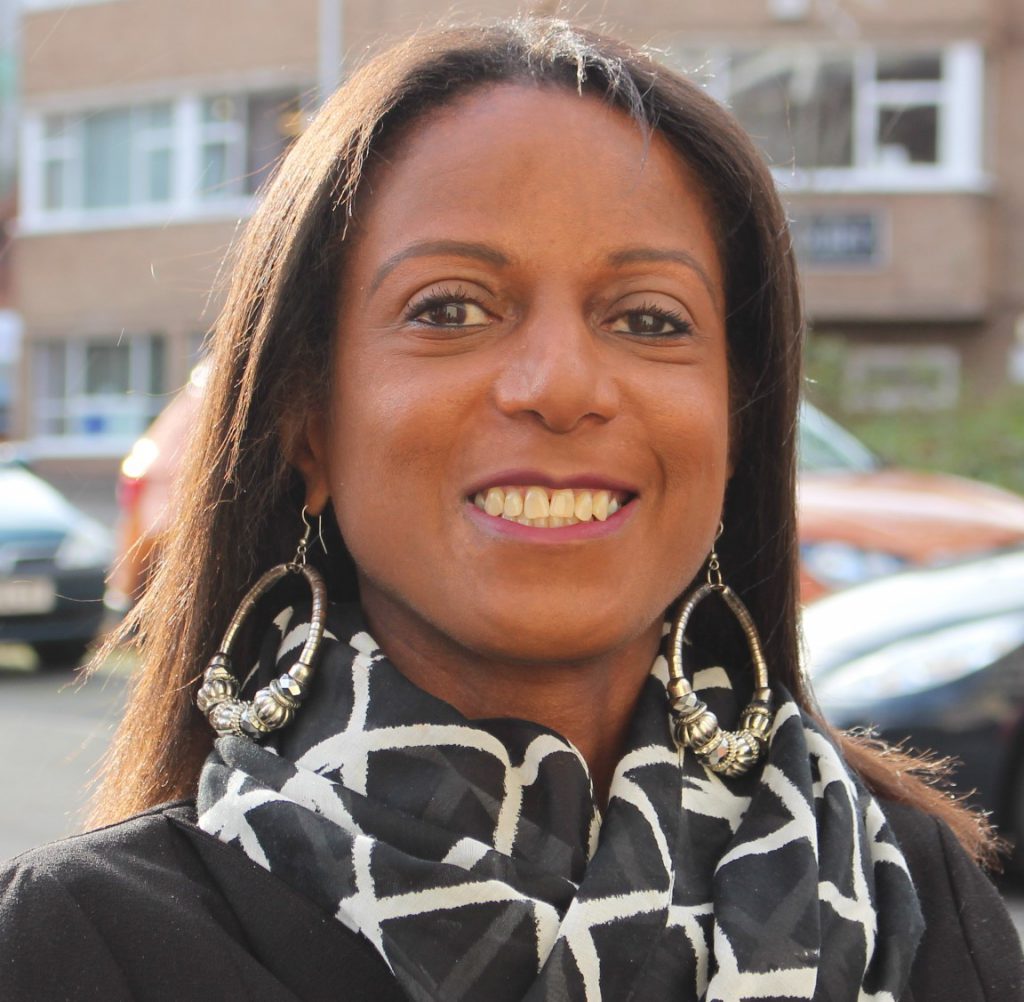 Senior Research Delivery
Support Partner
BME Staff Network Lead
Race Equality Council Chair
About Me.
I am committed to challenging all forms of inequality, with a particular passion for fighting systemic racial inequalities and injustices, in and outside of Higher Education – through enacting and embedding change. I believe we need more people from BME backgrounds in positions of power, leadership and decision-making to enable more equitable practices. I am a Black woman of African Caribbean heritage who has been an activist for over 35 years. At work I enjoy networking, debating and meeting new people and at home I enjoy spending time with my children and granddaughter, playing netball and listening to reggae music
Why is a BME Staff Network important to you?
The BME Staff Network is important because it 'belongs' to the staff and is a 'safe' place to have honest and open discussions with individuals who have some shared experiences around the impact of racism, discrimination and inequality. Conversations which are grounded in empathy, positivity and solidarity and where we can learn and support one another when needed. It also acts as a measure and a voice, albeit, only in part, whereby we can challenge, create and influence the institution policies, values and actions. And it is where we can make new friends, develop ideas and create new collaborations.
What work, both within and outside of the university, are you currently involved in that you would like to share/showcase?
BME Staff Network – I have been the BME Staff Network Lead at Coventry University for a few years and whilst the pandemic has created lots of challenges, it has also opened up some opportunities, such as engaging with staff from other campus's in ways that were difficult to achieve previously.
Equality, Diversity & Inclusion Council (EDIC) – I am a member of Coventry University's Equality Diversity & Inclusion Council
Race Equality Council (REC) – I am the Chair of Coventry University's Race Equality Council
NADOHE – I am the first and currently the only international Board member of the National Association of Diversity Officers in Higher Education (NADOHE) in the United States.
Belgrade Theatre, Coventry – In my role as board member, I also champion, challenge and create routes for learning about equity and social justice.
Association for Research Management and Administration (ARMA) Equality, Diversity & Inclusion (EDI) Advisory Group – As a member of ARMA I have been heavily involved in the creation and actions of this group.
Primary School Governor – I am a school governor at a local primary school and one of my aims is to enable and encourage a more inclusive and diverse curriculum and teaching practice.